Cheap accommodation in Brno
Hostel Eleven
Budget accommodation in the center of Brno
Hostel Eleven offers cheap accommodation in Brno. It is located right in the historical center of Brno, just 150 m from well-known Cathedral of st. Peter and Paul. The main train station is located in 5 minutes walking distance. Prices start from 14 EUR.
We offer the accommodation in shared dormitories as well as in private rooms. Free wi-fi is available in the entire building.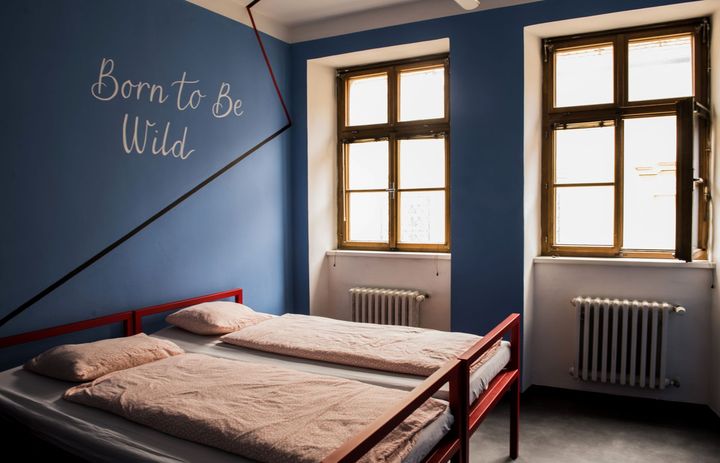 Double rooms
There are 9 private double rooms and 3 private single rooms in hostel Eleven. The extra beds can be ordered in most of them. The kitchen, bathrooms and showers are  shared in the common area of the hostel.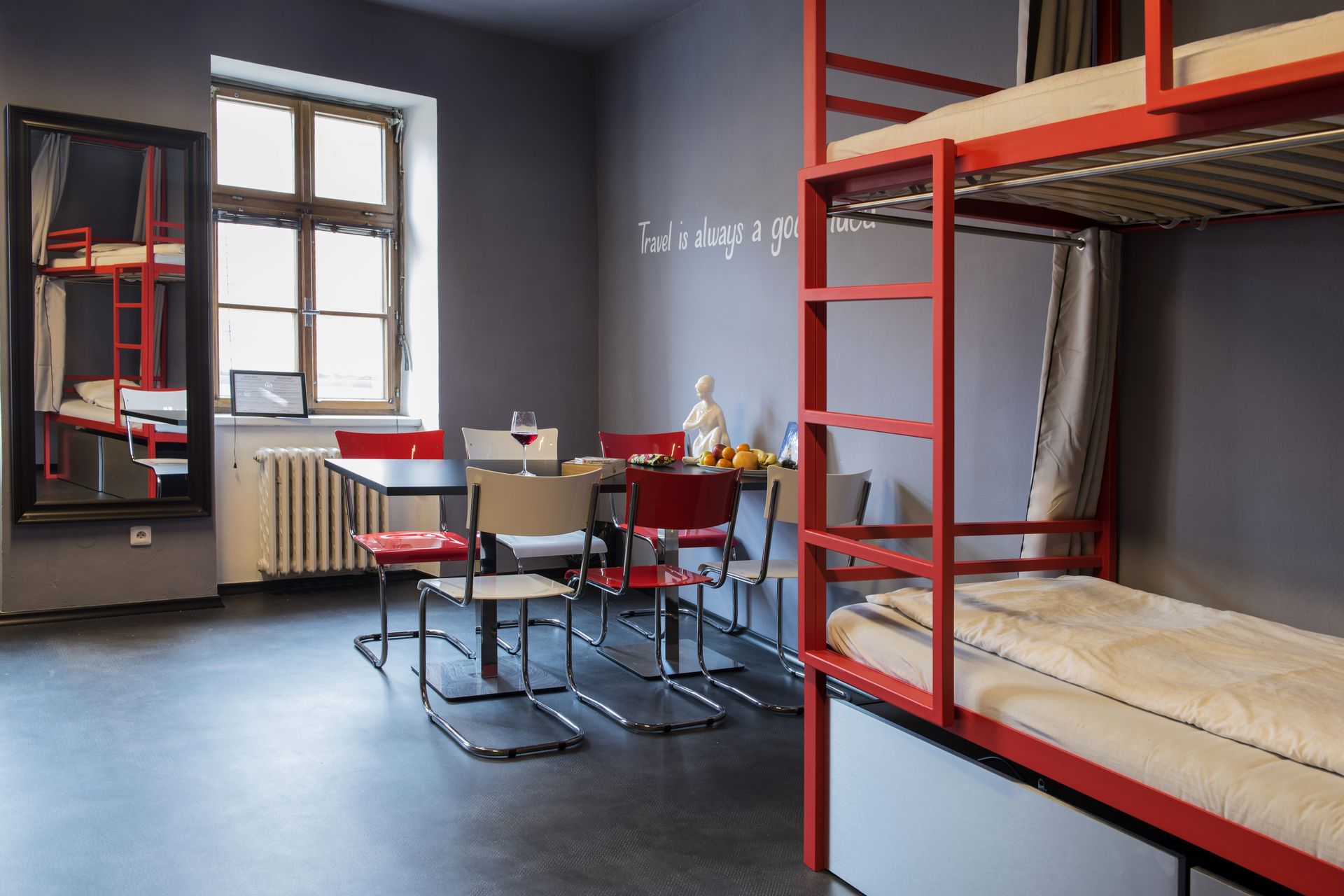 Shared rooms
The cheapest accommodation is in shared dormitories. You can just reserve a bed in 4, 6 or 8-bed shared dormitory.
Maisonette apartment
Maisonette apartment (no. 41) with own kitchen corner and private bathroom with bath is suitable also for families.  There is 1 double bed in the upper floor and 1 big foldable sofa in the lower floor. In case you would like to be more than 2 guests, please let us know via email or phone.
booking.com
Guest reviews
The location was very nice and central, you walk most places of interest. Also it is surrounded by bars and restaurants. Everything was clean and the bed was comfortable.
The hostel is located in the heart of Brno. The rooms are clean and comfortable. The staff is super friendly and helpful with tips on where to go, what to see and eat.
Świetna lokalizacja, samo centrum starówki, tuż obok miłych lokalnych knajpek, 2 minuty od tesco i alberta. Rzut beretem od najważniejszych atrakcji i dworców kolejowego i autobusowego. Pokój czysty, łazienki również. Bardzo miła,pomocna recepcja. Z kluczami w zestawie jest też mapa, długopis, cukierek i korki do uszu.
It was very very clean, the staff was super nice and it was right in the middle of city. All the cool places were like 3 mins away.
Restaurants
The level of Brno gastronomy is fast rising . Hostel Eleven is surrounded by many restaurants, bars, pubs or clubs, so it is very good spot for lovers of night life. The originality of some of these places is so significant that people talk about them even beyond the borders of the Czech republic. Just ask the receptionist for some tips.
Cafes
Between coffee lovers is Brno also known as "City of cafes".There are so many cozy cafes in Brno, where you can taste variety of coffee prepared in all differrent modern and traditional ways. It realy worth to sit there and enjoy the moment, or you can just grab the coffee to go and enjoy it somewhere else. Many cafes serve breakfast and it would be up to you, if you prefere cakes or eggs with bacon. In the neighborhood of the hostel we reccommend to visit cafe Monogram, Momenta or Kafec Brněnský.
ý.
Pubs
Brno is the best place for those, who enjoy a big glass of beer. You can choose from many pubs or breweries, which are located in the city centre. You can taste traditional czech beer such as Pilsen Urquell or you can try beer from small Brno breweries such as Hauskrecht, Lucky Bastard or Moravia. You will be also pleasantly surprised by the lager from other local breweries – Květnice, Mazák, Slavkov. Bratčice.
Grand Prix Brno
Masaryk Circuit in Brno is a traditional venue for Motorcycle Grand Prix of the Czech Republic, which takes place during the summer. The circuit is about 20 km from the city centre and is reachable from the hostel very easily. You can drive there or you can take the shuttle transport, whose stop is just few meters from the hostel.
. 
Culture
Thanks to its location the hostel is an ideal place to stay for visitors of all cultural events in Brno. There are most famous theaters, galleries, museums, cinemas and music clubs nearby. If you are interested in particular cultural event or you just want to be informed, what is going on in Brno nowadays, don´t hesitate to ask our receptionists. Free walking tours in Brno start from the place, which is about 1 minute walking from the hostel.
Tips for trips
If you have visited all sights in Brno such as Špilberk Castle, Cathedral of St. Peter and Paul, Brno Underground,Tugendhat Villa and many others. You can explore nearby surroundings, go for a refreshment at the dam "Prygl", visit Veveří Castle, make 1day trip to Punkva caves and Macocha abyss or to nearby interesting historical towns, such as Třebíč, Olomouc, Slavkov u Brna or Kroměříž. For more tips for trips ask our receptionists, they are happy to help.
Visit Brno 
We Have Vacancy!
Book directly without any fees
Accommodation
Check-In: 14:00 - 22:00
Check-Out: 9:00 - 11:00
Address
Hostel Eleven
Dominikánská 11
602 00 Brno
Company
VIA HOSTEL s.r.o.
Panská 362/11, 602 Brno
IC: 29256089
Call us! Receptionists will help you.