Hostel Eleven
Prices and booking
Book your accommodation today
Just fill in the following reservation form, select the date, the type of the room and the number of the guest. No prepayment needed, you´ll pay upon your arrival. Prices include VAT, urban and tourist taxes. In case of any questions, don´t hesitate to contact us directly via email or phone.
Maisonette apartment
Maisonette apartment (no. 41) with own kitchen corner and private bathroom with bath is suitable also for families.  There is 1 double bed in the upper floor and 1 big foldable sofa in the lower floor. In case you would like to be more than 2 guests, please let us know via email or phone.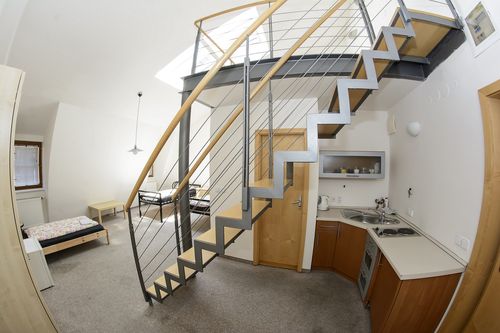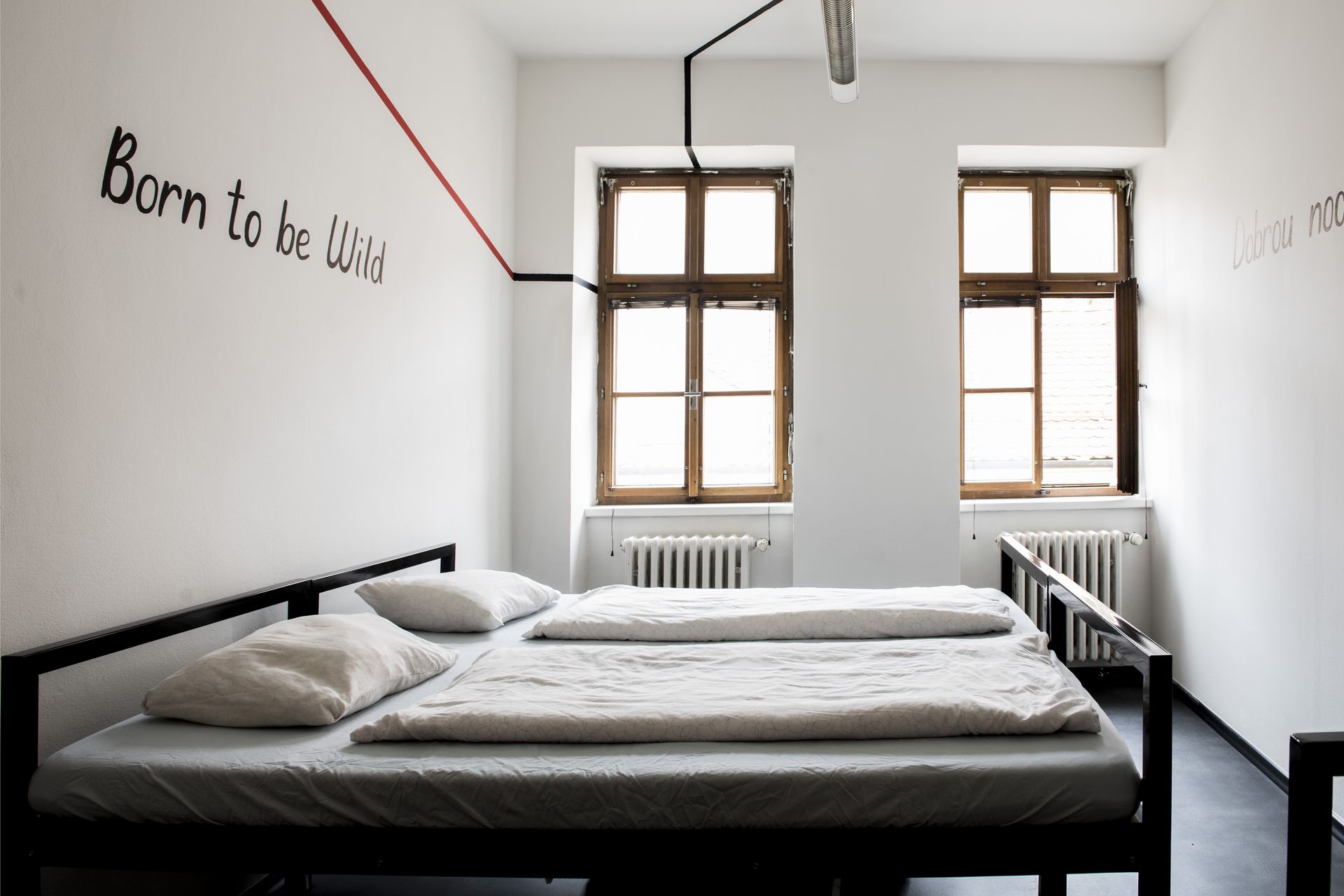 Double rooms
There are 5 private double rooms in hostel Eleven. Let us know please, if you prefere double or twin bed.
Shared bathrooms
Shared kitchens
Extra bed option
Single rooms
Single rooms are suitable for business travellers as well as for those, who prefer privacy.
Shared bathrooms
Shared kitchens
Extra bed option
Book your accommodation today
You can book bed in dorm or private room. The cheapest prices of accommodation start from 14 EUR. You will find current prices and availability in booking form.
Accommodation
Check-In: 14:00 – 22:00
Check-Out: 8:00 – 11:00
Address
Hostel Eleven
Dominikánská 11
602 00 Brno
Company
VIA HOSTEL s.r.o.
Panská 362/11, 602 Brno
IC: 29256089